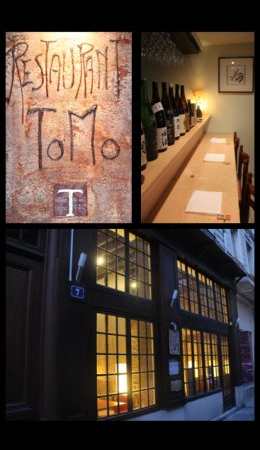 Restaurant TOMO welcomes you
from Tuesday lunch-time
to Saturday dinner-time.

Tomohiro HATAKEYAMA's culinary
creations awaken your senses.

In Restaurant TOMO, you will find
two very distinct styles and atmospheres:
Traditional and authentic Japanese cuisine
and, on the other side of the curtain,
a refined French cuisine in a
contemporary setting.

At lunch time, the menu consists of different choices of Japanese dishes daily.
In the evening, the Japanese dinner menu
has 6 to 7 dishes, while the
French menu consists of 4 to 5.